Our Mission
Do the Right Thing.
Exceed Expectations.
Make a Difference.
Our Values
These words represent what we stand for and they reflect what we consider to be important to our business, our employees, and our customers!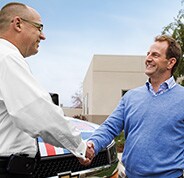 Integrity
We honor our word and keep our commitments in order to earn the long-term trust of both our customers and each other.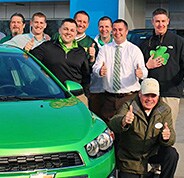 Teamwork
We strive to achieve an environment of collaboration, accountability, trust and respect with our employees, customers and partners.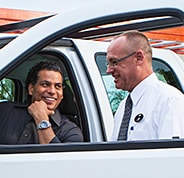 Loyalty
We are committed to building long-term relationships with our customers by providing memorable experiences that earn and retain their future business.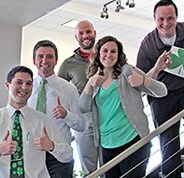 Passion
We embrace wholeheartedly, with enthusiasm and intensity, the belief in our people, as well as the products and services, our dealerships provide.
Our Vision

To Be the Company of Choice for Employees, Customers, Vendors and Manufacturers.
Our vision flows from our values AND the values we live by form the basis for our vision.
Vision is the ability to look beyond today, beyond the obstacles, beyond the majority opinion and imagine the greater picture. In other words, a vision allows us to see what is not yet reality.
What Our Customers Have to Say!

Jessica Tague
Cedar Rapids, IA
We were looking for a car to expand with our family. We had found one at a different store and Westdale was able to go grab that one. When that didn't work out Matt Rhodes spent a day taking me to different McGrath Dealerships around Cedar Rapids looking for the right fit. When that didn't work Matt and his team found just the right one in Coralville and Matt went to retrieve it and bring back to Cedar Rapids for us to test drive. He has brought each one to our house to test drive. Matt then was able to be sure to follow the budget we needed and what fit our family the best. Not to mention Blake, the finance guy, was the bomb. He helped explain everything and made sure we also were within our budget and that we understood it all. This is only our second time buying from a dealership and this was the best experience that we have had so far! Thank you Westdale Superstore for everything!
Hands down the best dealership in Iowa...I was turned down all day by dealerships in my area due to low credit..I called them explaining that I lived and hour away and that I didnt want to waste my coming in if I'm going to be rejected again like the other dealerships oh boy was I WRONG. Within minutes they found the same car I was looking for and 4 hours later I was driving home in my new car.
Jill Parizek-Alcott
Belle Plaine, IA
I was very impressed with Josue Vallejo. From the day I stopped by he was he was very informative and willing to help. After our first meeting he would keep me informed if a car I was searching for came into the lot. I reached out to him and gave him 3 vehicles I was interested in. He made it happen by bringing them all to the Westdale location. Was super informative, never pressuring my husband and I and this made our experience the best. He made it happen and we drove away the same day with a Kia. Overall everyone that we spoke to that day was friendly and helpful. 5 out of 5 stars from this customer.